Company History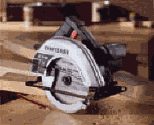 The history of Meisenzahl Custom Woodcraft is such that there is really no singular point at which my passion for woodworking "became" a woodworking business. I can, however, trace the origins to some key milestones. In 1985, a friend of mine, Mark Brantley, gave me a Sears Craftsman 7 ╝" direct drive circular saw. This gift in itself was relatively unremarkable, but I was living in an apartment at the time and as such had no use for it whatsoever! Furthermore, even if I did have use for it, I certainly had no experience using such a tool! We have always been suspect of Mark's sense of humor.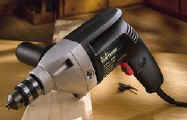 In 1986, I bought into the American Dream in the form of a 1300 square foot empty townhouse. Furthermore, I bought at a time in which the California real-estate market was approaching an all-time high. I could just barely make the payments ; and the concept of purchasing household furnishings for the new house was out of the question. But we all want our homes to be a place where we not only feel comfortable, but we also feel proud. Somehow, giving house tours to my friends that included views of the Cardboard Box Night Stand, Brick & Particle Board Bookcases, and finally, the Army Chest Coffee table was not the highlight. It was about this time that I received a power drill as a house-warming gift from my parents.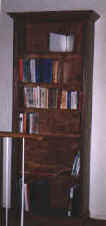 Then I came across a book titled "101 Woodworking Projects". I selected the easiest project in the book to start (the only tools required were a circular saw and a drill!) My very first woodworking project was a Colonial Tall Bookcase. From my perspective, the best compliment I could give this finished product was "It held books and it didn't fall over"! My friends weren't so critical of the work and soon the questions of "could you build . . ." started to roll in. From that first construction experience, I realized that I needed some structured training in the use of tools and the application of woodworking techniques. I took a woodworking course at the local high school and produced my second project, the Early American Night Stand.
The first person to actually contract a project was a co-worker of mine by the name of Mike Brendel. Mike and his wife Sheila had just acquired an encyclopedia set that they wanted to display in an appropriate setting in their new house. The most significant aspect of this project was that it was my first custom design. Although it was an inauspicious start, it was significant nonetheless. Here I was doing something I truly enjoyed, and I was getting paid for it! The fact that I worked for about $1 per hour was not lost on me however.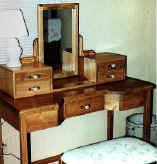 Mike was so pleased with the quality of the delivered goods, that he immediately contracted me to design and build a Vanity Table which he was planning to give his wife as a wedding anniversary gift. The sheer complexity and immense scope of the project provided me with many hours of simultaneous frustration and joy. When finally completed, the project had consumed some 150 to 200 hours over a 4-month period. The final sales price of about $500 meant that my labor rate had now doubled to $2 per hour. This was not a great way to start a business!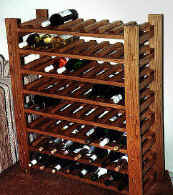 But I kept plugging away. I soon build myself an entire house full of furniture. In between personal jobs, I'd do some contracted work. I'd charge just enough to pay for the materials and any new tools I needed for the job. It was about this time that I started to enjoy wine tasting as a hobby. To store all the wine I had purchased, I built a wine rack. This product became popular with my friends and within months had produced half a dozen different variations of the wine rack. My labor rate was up to about $5 an hour so it still wasn't profitable to pursue as a means to feed myself. But the concept of applying mass production techniques to a customized product was taking hold. I could achieve the quality and consistency of a standard product, yet deliver a completely customized product to my customers.

While visiting a winery gift shop, I came upon a novelty item that had me captivated. It was a bottle holder that held a wine bottle in a way that it looked the wine bottle was floating in the air. Furthermore, this bottle holder was nothing more than a piece of wood with a hole drilled in it. I had to try building one! After a half a dozen attempts, I had a successful copy. And after a couple dozen more attempts, I had a bottle holder that I felt looked better that the gift shop variety. Furthermore, I had refined the manufacturing process to the point that I was making a respectable labor rate. Then I had a revelation. If I could put the winery's logo on the bottle holder, I could sell them to the gift shop. If I could keep the cost consistent with the existing product, I could theoretically, capture some of the market. And that's what happened. I now sell bottle holders coast to co class="TextDefault"ast and Hawaii (but that's another story)!

In an effort to expand my bottle holder market, I approached a local specialty grocery store, Trader Joe's, to see if they would be interested in carrying this product. Trader Joe's is well known in California as a place to get good quality, unique food and wines. They ultimately did not elect to carry the Bottle Holder, but they did contract me to design a Portable Demonstration Table for food demos. What followed was a 6-month design and test activity followed by prototype funding. Once the bugs were worked out of the prototypes, Trader Joe's issued a contract for 90 tables. I continue to supply Trader Joe's with Demonstration tables and I continue to grow as a premium custom woodcraft manufacturer. And I'm getting paid to do what I love!


Pete Meisenzahl